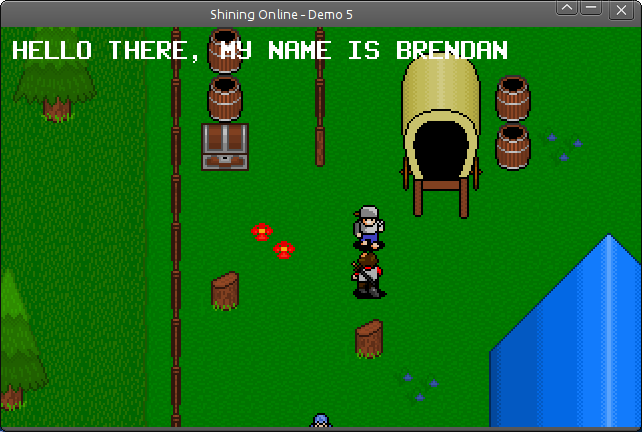 Nothing too exciting in this update, as most of the work lately has been on getting the scripting system working in a nicer fashion.
Treasure chest now stores its state in the game session, which can then be checked during trigger evaluation. In other words, it knows if it has been opened
NPC's can respond to events and display messages (as seen in the screenshot)
Cleaned up the rendering system so screens don't have to access the render service directly. Each screen has its own render group which it can add items to, and these are automatically added and removed from the global queue
Like I said, nothing too exciting, but progress is progress.
---